The Most Comfortable Cup... Period.
The Regular DaisyCup is recommended for women who are over the age of 30 and/or have given birth vaginally or via cesarean section. It's perfect for those who have a normal-to-heavy flow.
DaisyCups are reusable and made of 100% medical grade silicone. They are latex-free and contain no dyes, BPA, toxins or bleaches. They're perfect for women with sensitive skin and designed to respect your natural balance.
DaisyCups don't soak up liquids, so there is no drying-out of the mucous membranes as there is with tampons or pads. There are ZERO negative effects or dangerous textile fibers left in the vagina, regardless of how heavy the flow.
Menstrual cups are designed to be folded and inserted in to the vagina to collect menstrual blood. Once inside, the cup opens and sits lower than a tampon. It's held in place by your vaginal muscles. The cup can remain inserted for up to 12 hours.
What describes you:
DaisyCup Small is for you:
DaisyCup Regular is for you:

Haven't given birth vaginally

Have leaked using other cups

Have strong vaginal muscles
Specification
DaisyCup Small
DaisyCup Regular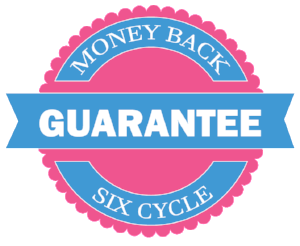 We stand behind the quality of our cups because it is important to make sure women have a less complicated, healthier period. We're so confident that you'll achieve the lifestyle you want using our cups that we offer a full, no questions asked, refund within six months of the purchase date.